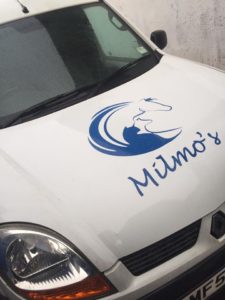 Milmo's is a family ran business established in 2014. We specialise in horse rugs and appreciate that owning horses can sometimes get expensive (especially if you have unsurprising vet bills!). We do our best to make this hobby affordable as possible. We buy and sell second hand tack, undertake repairs and offer various hire facilities.
The main question we are frequently asked at shows and stands is where our name came from...well our family run business is named after one of our family pets, Millie the collie dog! Millie has been nicknamed various things such as Millie-moo but 'Milmo' was the one that stuck 🙂
So in answer to the big question, Milmo's is named after a collie dog.