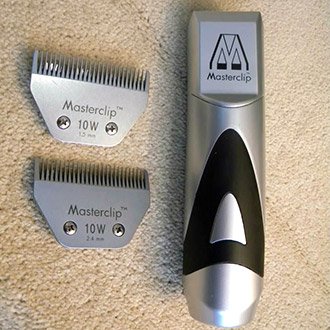 MASTERCLIP TRIMMERS
Pedigree Pro mains powered twin speed dog clipper.
DC motor equivalent to 80w power
Lightweight, only 375g.
Includes 3 top quality German Steel blades.
Ideal for home grooming
Quiet operation
Low vibration allowing it to stay cool while in your hands
PRICING
£10.00 per day.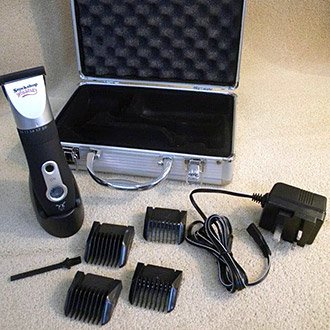 WOLESLEY SKYLARK
The Wolseley Skylark Trimmer can run on rechargeable batteries and has a battery level indicator or can run directly from the mains.
They have an adjustable blade height but the ceramic and titanium blades can not be sharpened.
The Wolseley Skylark Trimmer is supplied in a strong metal case with charging dock, adapter plug, four brushes and oil.
A charge takes 1 – 2 hours and will give you one hours trimming time.
PRICING
£10.00 per day.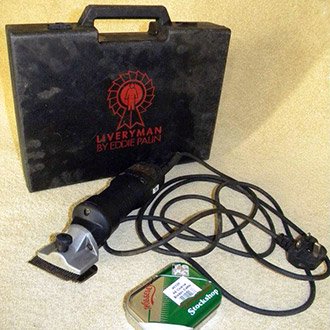 LIVERYMAN CALYPSO
A clipper for an all over clip on large animals.
Medium duty clipper.
230 volt.
120 watt.
Mains operated clipper.
High clipping speed.
Quiet for a mains operated clipper.
Weight – 1.5kg.
PRICING
£25.00 per day.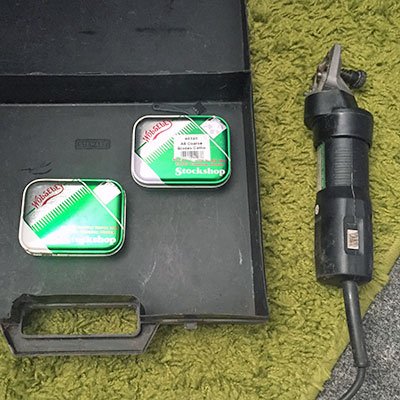 LIVERYMAN APOLLO
Ideal for small yards and one horse owners.
Weighing less than 1kg, this clipper is ideal for ladies or young riders, the ergonomically designed narrow handle makes this clipper a pleasure to use.
Blades interchangeable with wolseley.
Aeration system for the clipper head keeps blades cool.
Self-lubricating gears for easy maintenance.
Self-lubricating pressure pads.
Rubber sheathed mains cable.
Thermal over load gives enhanced protection.
PRICING
£25.00 per day.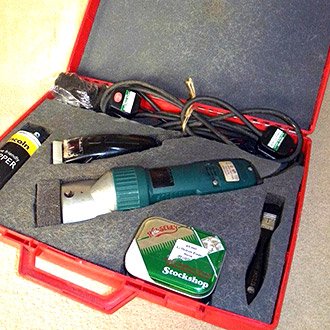 LIVERYMAN MUSTANG
300 watt.
Mains powered.
Silent operation.
Extra power reserve.
Heavy duty clipper.
Fitted with A2 cutter and comb which produces a 2 – 3 mm coat thickness.
Ventilation system which stops the motor from overheating and burning out.
Robust and high quality.
PRICING
£25.00 per day.